Which is Best for Your Commercial Building — Full or Planned Maintenance Services?
When you invest a significant amount of money into something of value, it makes sense to invest just a little bit more to protect what you've purchased. That's why we purchase extended warranties on vehicles and homes, and also why we care for these items so they'll stay in top form for as long as possible.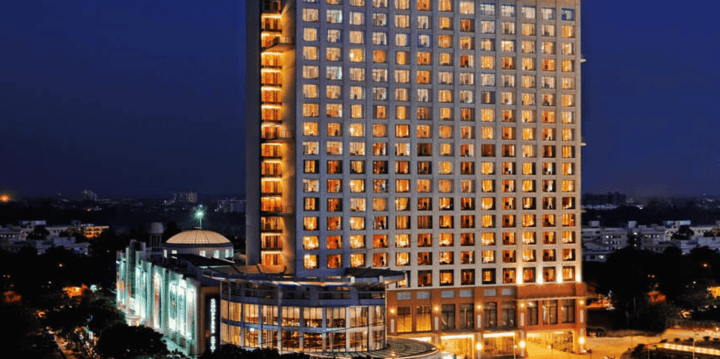 That's why we offer building owners and managers across Colorado, Arizona, Virginia and Washington D.C. two HVAC maintenance programs for their commercial facilities: planned maintenance and full-service maintenance.
Why consider a building maintenance program at all?
Before comparing and contrasting the two types of maintenance programs we offer, let's establish why any building owner or facility manager would choose to spend money on a professional maintenance program rather than handling HVAC maintenance on their own.
Consider this: When you buy a cheap used car, you know you're getting it "as is." You might know how to do some basic mechanical work, or you might just intend to wait until something breaks to have a professional fix it for you. That doesn't offer a lot of peace of mind, but that's the trade-off for driving an inexpensive car.
On the other hand, if you've just signed a contract on a brand new $50,000 vehicle off the showroom floor, there's no doubt you verified all the details surrounding your 10-year, 100,000-mile warranty. After all, you're going to be paying for that machine for several years. You want to make sure you get your money's worth out of it.
When it comes to your commercial HVAC system, you have the same choice: to treat it like a cheap used car or a brand-new car for which you're still paying. The bottom line comes down to a cost/benefit analysis and an understanding of your comfort level with handling the system's needed maintenance.
The following section outlines the basic benefits you'll receive by using a building maintenance plan for your HVAC system. Review the list and ask yourself: "Is it worth it to me to pay for these benefits for my building?"
A building maintenance program:
Will give you back the hours you currently spend managing repair quotes, approvals, PO processing, invoicing, and accounts payables related to the HVAC system. These resources can then be focused on other core business functions.
Will put operating expense money back in your pocket because trained technicians can take a more proactive approach to maintenance and operations. As a result, repairs are more predictable and can be strategically planned rather than dealing with emergency situations.
Will also put money spent on energy back in your pocket since the system will be kept running at peak performance and efficiency. High efficiency = Less energy. Less energy = Lower energy bills.
Will take the risk of caring for the HVAC system off your shoulders and move it to the professional who will be maintaining, repairing, and replacing the system components (although the extent of this benefit varies between a planned maintenance program and a full-service contract.)
Will keep you from having to replace the system too soon because a properly maintained HVAC system can run for much longer, and routine maintenance allows for proactive planning for component replacement when necessary.
What is a planned building maintenance program?
A planned building maintenance program is a standard contract for professionally maintaining the HVAC system and making sure it's always running right.
It follows a seasonal schedule for preventive maintenance over the course of the contract. The plan is customized, of course, based on your building's specific equipment and any special needs you have. Trained technicians handling routine tasks under a planned building maintenance program are always on the lookout for warning signs of any additional needs while they're on site, so you get the additional peace of mind of always knowing that a professional has recently inspected the system.
Learn more about Tolin Mechanical's Planned Equipment Maintenance Program.
For brand new systems, this can keep your HVAC investment safe and operating at maximum efficiency for years to come. Planned maintenance can also greatly increase the life expectancy of covered HVAC components. In most cases, a planned maintenance plan is a cost-effective and valuable option for commercial building owners.
It's important to note, however, that under a planned maintenance program, service calls, emergency repairs, and replacements are not covered, so they would be billed in addition to the planned maintenance arrangement.
What is the full-service maintenance program for commercial HVAC?
A full-service maintenance program expands on the planned maintenance program. The initial cost is higher, but, in return, your system is fully covered for both planned maintenance AND emergency service calls, along with repairs, and proactive planning for necessary replacements.
Both time and materials are included for all covered services, meaning your full HVAC expense for each contract period is set in stone. No surprises, and no unexpected expenses.
While a full-service plan isn't necessarily right for every building, we recommend having one of Tolin Mechanical's energy engineers complete a financial review and cost-benefit analysis for your building to determine if it's right for you. Choosing an appropriate maintenance plan involves each unique building's existing systems, repair costs, operating costs, energy spend, and the impact the HVAC equipment has on core business processes.
When the numbers line up, many find that a full-service maintenance agreement is the more sensible choice because it can result in lower overall costs in the long run, and additional peace of mind.
Another positive aspect of the full-service plan is the level of trust it creates between a commercial property's management team and the HVAC services provider: since the provider is taking on a financial risk, the client understands there is a vested interest in keeping the equipment running perfectly and avoiding all unnecessary expenses. It's also common for full-service maintenance plans to range anywhere from 5-15 years in length, so it becomes a long-term partnership that benefits both parties.
If you're interested in learning more about maintenance programs for your commercial building's HVAC system, contact us to discuss your options with one of our experienced energy engineers and we'll help you decide which program is right for you.