Why HVAC Maintenance Needs to be Included in Your 2018 Capex Budget
As we head into the first couple months of 2018, we recognize most of our current and future customers throughout Colorado, Arizona and Virginia are working hard to finalize their 2018 operational budgets and capex planning for their commercial facilities.
To aid in that effort, we're providing this brief guide, which covers why a planned maintenance program for the building's commercial HVAC system needs to be part of that discussion.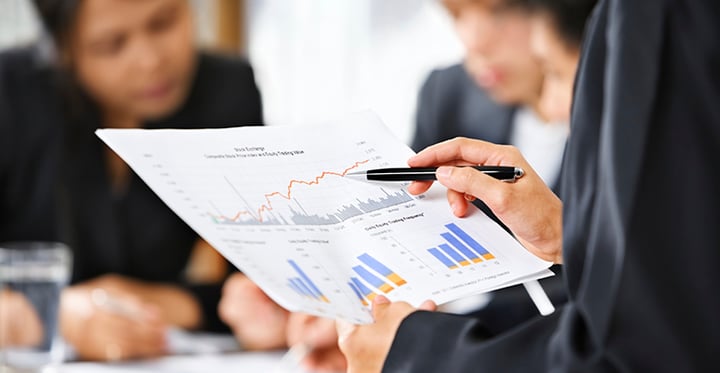 Why is planned maintenance so important?
To balance controlling costs and getting the maximum value from your HVAC system, a strategic planned maintenance program is a necessary component of every commercial facility manager's annual budget.
A custom-designed planned maintenance program will:
Make your equipment last longer

Dramatically improve energy efficiency

Limit or eliminate emergency repairs and costly downtime

Keep tenants comfortable and productive
Unfortunately, an effective maintenance program isn't quite as simple as having a staff member run through a weekly to-do list. A maintenance program that's going to make a difference for your commercial HVAC system requires an entire year's schedule of inspections, tests, and optimization that's best handled by trained and experienced professional technicians.
With professional help, your planned maintenance program can go far beyond keeping the system up and running, and can turn into a true strategic tool that can aid in — among other things — capex planning.
How does planned maintenance affect capex planning?
For commercial buildings, few capital expenditures outweigh a major HVAC project in size, complexity, or cost. Every cost-conscious building owner should be making every effort to avoid a major replacement or retrofitting project, or at least delay it as long as possible. And, while it's true that every system will reach the end of its useful lifespan at some point, planned maintenance can go a long way toward accomplishing that goal.
That's because a well-maintained system is regularly cleaned, lubricated, charged, and otherwise cared for to ensure it's operating as intended without having to struggle with ongoing maintenance issues.
Even more importantly, a commercial HVAC system that is routinely inspected and maintained by a trained professional is far less likely to suffer from catastrophic damage, unexpected downtime, or to require emergency repairs.
That's because every time a technician visits the facility for a scheduled maintenance session, they're able to assess the current health and probable lifespan of each piece of equipment. And here's where planned maintenance really enhances your capex planning:
If major replacements, upgrades, or repairs are going to be needed, you're going to know about them long before they get to a critical point. In fact, with routine maintenance in place, you can reasonably expect a 2 or even 3-year horizon in which you can either plan for an eventual large project or space out a number of small steps to handle the needed project over time. Meanwhile, your maintenance technician can keep you apprised of the system status and gear their ongoing activities to support your capex planning and budgeting schedule.
How are you going invest in 2018?
In a way, you'd be wise to view the adoption of a planned maintenance program for your commercial HVAC system as an investment rather than an actual expense. While it makes sense to reserve a portion of the budget for unexpected repairs, you can expect a much higher ROI from planned maintenance. And, when you do eventually need to invest even more as a capital expenditure, you'll be able to do so strategically rather than scrambling when the system suddenly shuts down.
We want to ensure your commercial HVAC system continues performing well all year, and that your capex planning goes smoothly. Contact us to discuss more about your 2018 HVAC needs and learn how a partnership with Tolin Mechanical can fit into your 2018 budget.